Welcome to our official site of the driving school "Noriu vairuoti"!
We have high-skilled, english-speaking driving teachers:
Marius Rudaitis and Valdas Rudaitis (mob) 8-698-43241       administrator: 868214747
By October 18, the price for driving lessons has been reduced to 300 €
To sign an agreement with the school, You will need:
Documentary proof of identity;
1 photo for driving application;
To pay for course (there is a possibility to pay by installments).
All prices for B category:
30 hours driving,  Price – 330 €
30 hours driving, 40 hours theory. Price – 350 €
40 hours driving, unlimited theory. Price – 450 €
Driving training contracts are fixed-term (usually for 3 month)
Lectures on  Thursdays at 5 PM
To practice theory You can attend computer classes:
Mondays – Thursdays from 12 AM till 6 PM
Fridays from 12 AM till 4 PM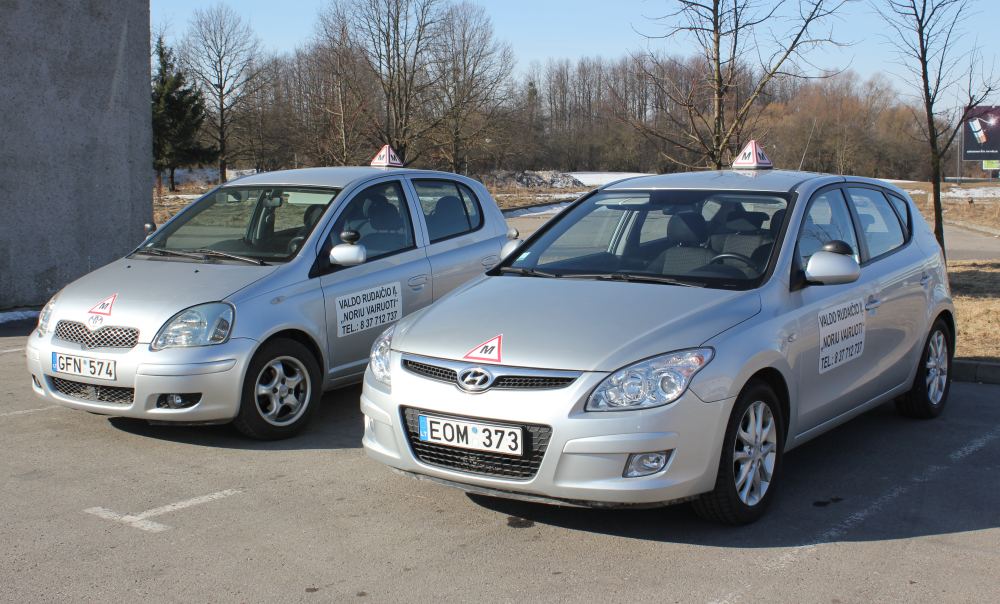 Useful information
We recommend to take driving lessons after theory classes about crossroads and road signs. Traffic rules you can read here: ROAD TRAFFIC RULES
Before the driving lessons need to have valid medical certificate,  which confirms that Your state of health and psycho-physiological abilities are fit for driving a motor vehicle of a particular category. Health check-up can be done at Your family doctor or somwhere else at VSPK Drivers Medical Examination Commission  in Kaunas.
Theory and practical tests can be taken at any examination centre of State Enterprise REGITRA. For more information, please follow the link: http://www.regitra.lt